For mobile NVIS work it useful to tilt the antenna by 75 to 80 degrees above the horizon
The reason being for NVIS to work you need to radiate almost vertically so the return from the ionosphere bounce has the signals in the 10-150 mile zone
I am using the Shakespeare Military Whip 14′ CFARS version which was modified to have a 3/8-24 stud to make it compatible with various antenna mounts.
The stud has been proven to support heavier antennas as opposed to the smaller military 5/16-24 bolts.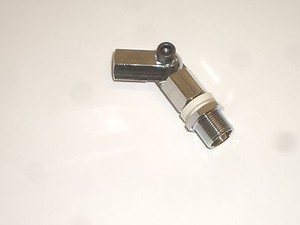 The above inst rugged enough to hold the wait and Durham radio went RIP so no luck.
The other variant is the Harris version that is under a POC project right now as I look into making an adapter of sorts.
88agvfu